Fitting a prototype 3D printed prosthetic hand
Posted on: 8 August 2016
By:

ashok
Last Friday, August 5, 2016 my associates at Vigyan Ashram, Pune fitted a prototype 3D Printed Prosthetic Hand onto Parshuram Takalkar, an amputee who has lost his right forearm. Mr. Takalkar kindly agreed to meet Ms. Shilpa Saraf and her dedicated team on a rainy afternoon in Pune and seated himself in the back of Ms. Saraf's car to be fitted with the prosthetic hand. After flexing the prosthetic hand a few times, he fitted the palm into the handles of a shopping bag at his feet and lifted the bag to place it on the seat next to him. After letting the handles go for a moment, he picked up the bag by its handles once again and put it back at his feet. Mr. Takalkar was then offered an object that he gripped by its handle and proceeded to lift it to his lips, to mimic a drinking action.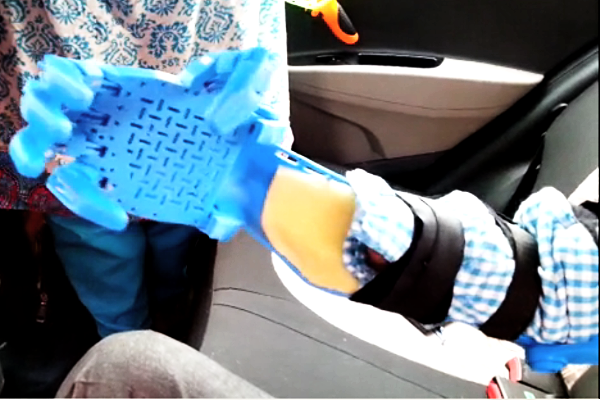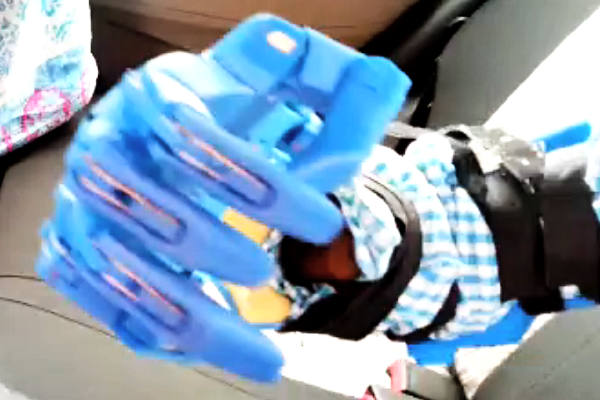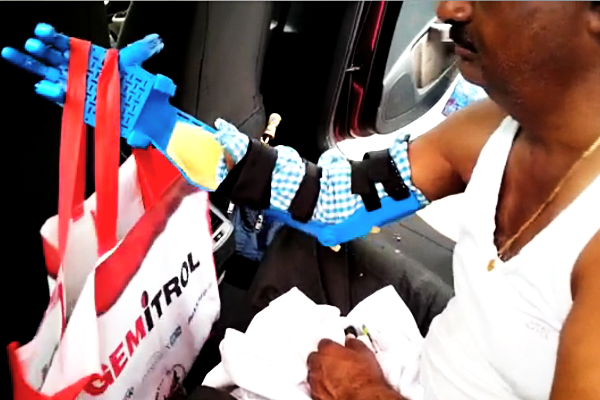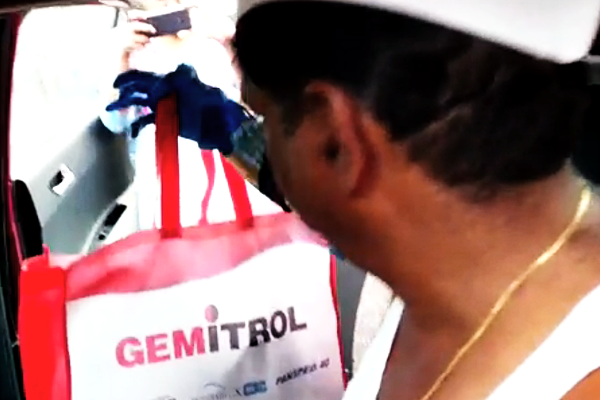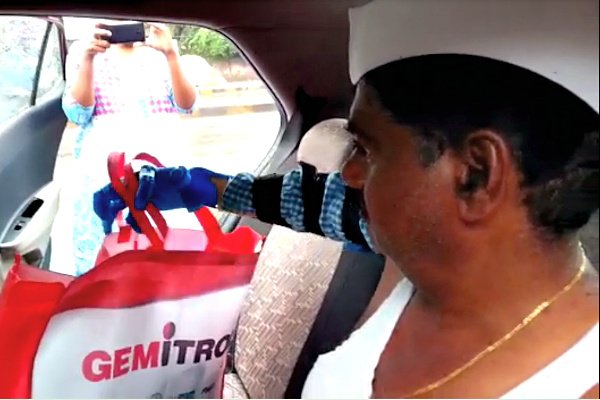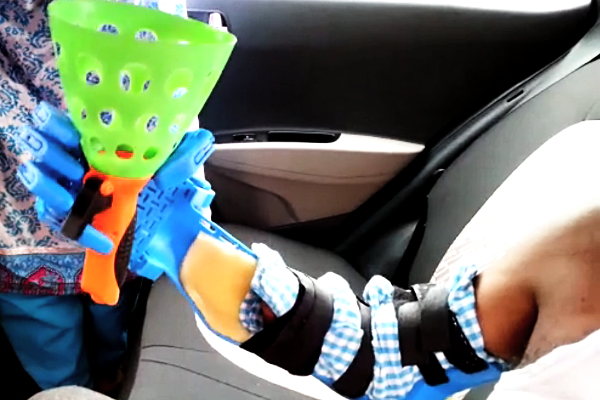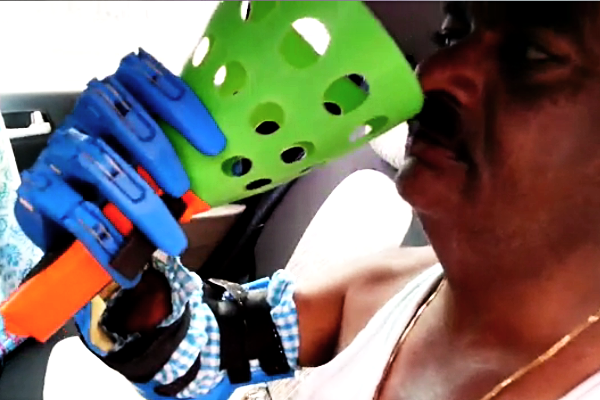 Mr Takalkar was not fully satisfied with this prototype prosthetic hand. Ms. Saraf noted that the thumb is pointing down, because of which his grip was not proper. The prototype clearly needs to go undergo further trials and is not ready for widespread adoption. The mission to improve the hand thus continues.
The prototype prosthetic hand is courtesy of the e-NABLE organization, a global network of digital humanitarians who are using 3D printing to create free (and low cost to produce) hands and arms for those born without fingers, or who have lost them due to war, disease or accident. The UnLimbited arm v2.0 - Alfie Edition is targeted at users who lack wrist strength or who do not have a wrist but have a partial to full forearm. There are nylon fishing line threads running from the fingers & thumb to the end of the arm at which point there is a mechanical system of levers. By moving the muscles of the residual forearm stump, a person can open and close his fingers by changing the tension in the threads. Vigyan Ashram was able to 3D print and assemble this prosthetic arm for a total cost of ₹10,000. We are working to reduce its cost to below ₹7,000 in the next 6 months, and to ₹3,500 in one year's time.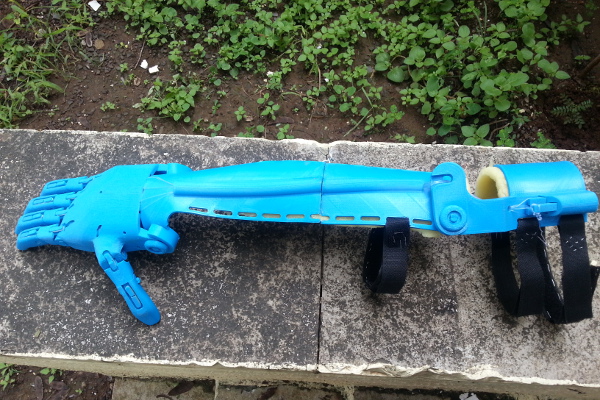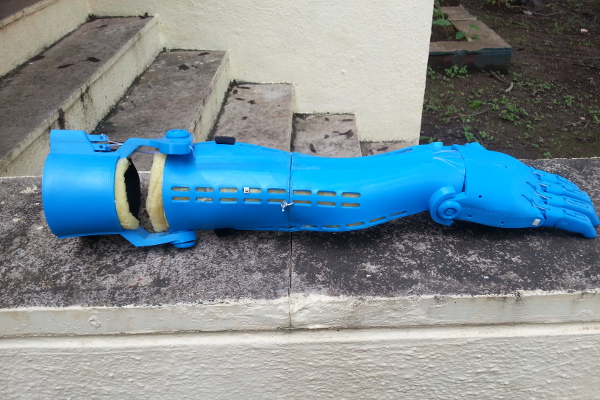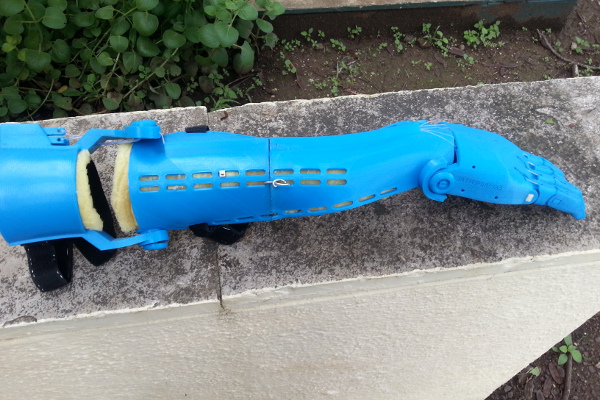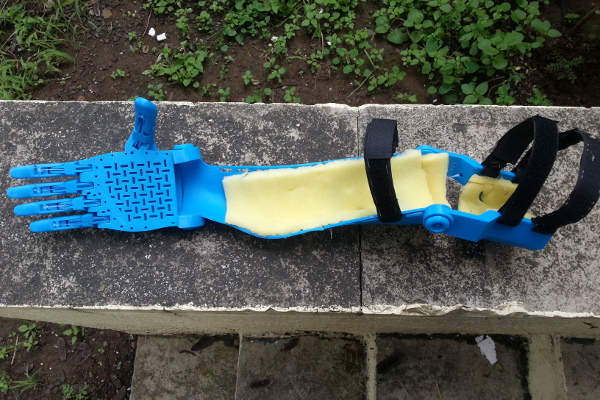 Today Mr. D. R. Mehta of the Jaipur Foot organization telephoned to congratulate the entire Vigyan Ashram team driving this initiative forward: Shilpa Saraf, Yogesh Kulkarni, Rabde Vilas, Prachi Samarth, Neelam Karle and others. Kudos!